Donner Shipmates

Contact the

ANCHORS A-WEIGH

ANCHORS A-WEIGH MY BOYS ---

ANCHORS A-WEIGH

FAREWELL TO COLLEGE JOYS

WE SAIL AT BREAK OF DAY

DAY -- DAY -- DAY

ROLL OUT THE T.N.T.

ANCHORS A-WEIGH

SAIL ON TO VICTORY

HERE'S WISHING YOU

A HAPPY VOYAGE HOME !!



THE MARINE's HYMN

From the halls of Montezuma,

to the shores of Tripoli

We will fight our country's battles in the air, on land and sea.

First to fight for right and freedom,

and to keep our honor clean.

We are proud to claim the title

of United States Marine.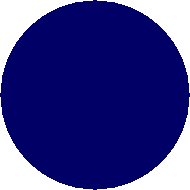 2013 USS Donner LSD 20

Shipmates Reunion

May 2-5, 2013

Crowne Plaza Hotel at the Crossings

801 Greenwich Ave.

Warwick, RI

401-732-6000

800-227-6963

www.CrowneHotelWarwick.com


Web site designed & hosted by USS Donner Memorial Assn. © 2007 at Homestead™